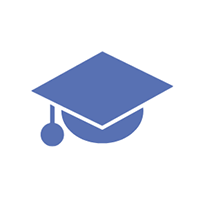 Quynh V.
Private tutor in Lafayette, LA
Experience
Work experience: Tutor for Student Athlete Academic Center at UL Lafayette - August 2012-now SAT cumulative score: 2010/2400 SAT subject Math 2: 770/800 TOEFL: 114/120 I want to be a tutor because I love helping hard-working, dedicated students achieve success in their education. I believe everyone is capable of academic success if they receive the right assistance and inspiration. I plan to give them just those. As a junior in college, I have taken numerous classes in Accounting, Economics, and Finance. I am at intermediate level now for Accounting and Economics. I did not have to take a lot of Math classes because I was qualified for advanced placement. I am excellent at Maths (especially high-school, SAT maths), and according to my writing teachers, I am very good at writing as well. In terms of work schedule, I am flexible. Currently (today is 4/15/13), I don't know yet about my fixed schedule in the summer, but personal scheduling is recommended every time. Text me at 917-773-1813. I prefer cash payment, but checks also work. Preferable $20/hour and up, but negotiable in special occasions.
Availability
Any day at any time
Can Meet
Up to 15 minutes away for no additional charge
Hobbies
I am a funny, witty, and extremely friendly person. While tutoring, I engage rather than dominate people. I encourage students to work with me and inspire them to make them feel interested in the subject, as i believe genuine interest makes studying much easier. I do not ever force studying schedule. If my student gets tired/bored and can no longer go along, I will give her an immediate break. Sufficient rest is important to effective studying, too.
Show More
Inquire About This Tutor
Thanks!
Most tutors respond within 48 hours.
Feel free to contact other tutors while you wait.